Car Wreckers Brisbane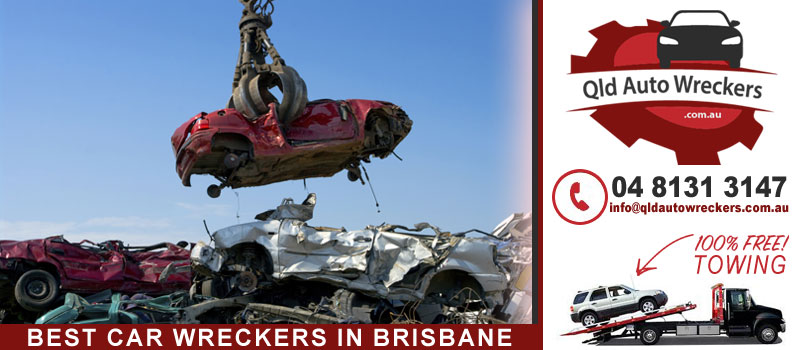 Car Wreckers Brisbane – Local Used Car Part Dealer
Qld Auto Wreckers is your local used car dealer who buys any conditioned vehicles for cash. Our scrap car wrecking services always the first choice of Brisbane's people. Our car wrecking procedure is safe and we follow the eco-friendly recycling method to keep the environment clean.
We Are The #1 Wreckers In Brisbane
When you call our experts to sell your wrecked vehicle, scrap car wreckers Brisbane offers the best value of your used car in Brisbane, Queensland. We have been in the auto wrecking industry for more than 20+years and offered good quality second-hand auto parts. At Qld Auto Wreckers, we specialise in all make and model second-hand car parts. Give us a call 07 3339 3113, if you have a car, truck, van, caravan or other vehicles to sell or if you are searching for an auto part for your vehicle.
When it comes time to get rid of your wrecked, accidental, damaged or burned car, there are few of us who want to trade with the exciting task of selling the vehicle. Whether you have an unwanted old honda, a damaged holden, or an older than 15 years, Mercedes, in mint condition, Brisbane Car Wreckers will come to your home, office or anywhere in Brisbane and its nearest cities. We also offer a free scrap car removal service for all of our Brisbane wide clients.
We Buy Any Make & Model Cars For Wrecking & For Used Parts
At Car Wreckers Brisbane, we will accept your vehicle no matter about its make, model, age or condition. We accept:
Burned Van Wreckers
Accidental Car Wreckers
Damaged 4×4 Wreckers
Unwanted Car Wreckers
Scrap Caravans Wreckers
Used Car Wreckers
Broken trucks Wreckers
Junked Car Wreckers
Find Your Good Quality Auto Parts Online Right Now
It's not every time easy to find the best auto wrecker in Brisbane, that is obtainable and has the used car parts you want to your vehicle – but that all changes with Qld Auto Wreckers! We have over thousands of good quality used auto parts to get you what you want to be your running or not running vehicle, when you need it.
We have huge stock 'second-hand car parts' for the following makes & models including:
Family Cars:
Toyota – Yaris, Corolla, RAV4, Echo, Camry, Aurion.
Holden – Commodore, Astra, Barina, Rodeo, Commodore, Colorado, Captiva, Jackaroo etc.
Ford – Focus, Fiesta & Laser.
Mazda – Mazda2, Mazda3 & Mazda6.
Mitsubishi – Magna, Lancer & Mirage.
Nissan – Tiida, Pulsar, Micra, Maxima.
Hyundai – i30, Getz, Tuscon, Accent, Elantra, Excel.
Kia – Rio & Pregio.
Suzuki – Swift.
4WD & Commercial
Toyota – Hilux, Landcruiser & Rav4.
Holden – Rodeo, Colorado & Jackaroo.
Ford – Territory, Escape, Courier & Transit.
Mazda – Tribute, Bravo.
Mitsubishi – Pajero & Triton.
Nissan – Patrol, X-Trail, Pathfinder & Navara.
Suzuki – Vitara & Grand Vitara.
With over 20+ years experience in the scrap auto wrecking industry Car Wreckers Brisbane is your one-stop-shop for all of your car parts and at affordable costs. If you are want to order bulk used auto parts with on-time service you should try to Qld Auto Parts they also have Good Quality Used Car Parts. These guys provide free shipping anywhere in Brisbane.
Online Sell Your Car Fast To Wreckers In Brisbane?
When you choose the online car wrecking services at Car Wreckers Brisbane, you get the professional in-car wreckers, Brisbane. Our verified car wreckers are experienced and well-know the wrecking business and have all the tools.
We offer up to $8999 on your damaged car removal no matter what its situation and we take any kind of vehicle.
Why Choose Qld Auto Wreckers?
Quick And Well Organized.
Offer Service All Suburbs In Brisbane.
Flexible Car Wrecking Service.
Instant Payment.
Pay Up To $8999.
Provide All Paperwork Without Any Hidden-cost.
Free Scrap Car Removal Service.
Book Your Car Wrecking Service Today!
Call Qld Auto Wreckers, We offer top dollars cash on the first offer, and provide all required documents, as well as perform all the work. We tow your vehicle and dispose of the vehicle in an Eco-friendly method by recycling, reusing and reselling.
Get free quotes on the spot cash offer by completing our "Online Free Car Valuation" form, which you will find at the top right of this website page.