Tingalpa Wreckers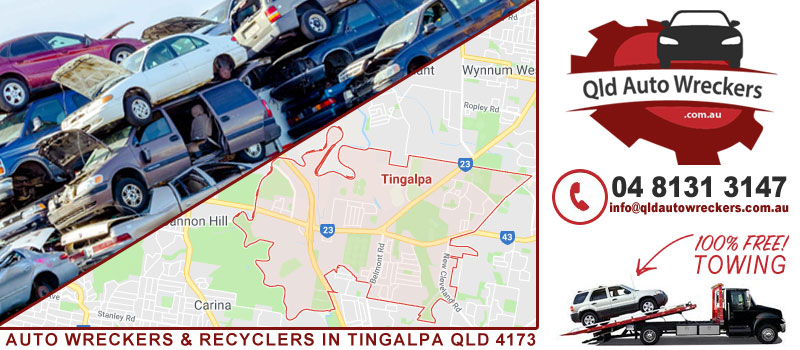 Reliable Car Wreckers of Tingalpa at your service
People often call car wreckers in Tingalpa for getting rid of their old and wrecked cars. But, the one you are hiring is a reliable one or not is the central question. To avoid falling into the trap of fake ones, call Qld Auto Wreckers a wrecking company. We are dealing in the wrecked cars for a long time.
Reasons to choose our company
When it comes to the inspections of a wrecked car, an amateur cannot help you to decide the best value. Only the professional's eyes have the power to analyse every aspect of the vehicle to determine its most possible value. Our company have professionally trained and experienced employees for analysis. So, you are going to get the best price for your car while dealing with us.
The outstanding reputation of our company
Years of practice, hard work and dedication are the keys that have given our company a good status all over the Brisbane, QLD. We try every possible aspect to maintain and keep our reputation high in the market. So, you do not have to fear of getting cheated while dealing with us. We know how a single mistake can damage our hard earned reputation.
The system that we follow in our car wrecking service
As soon as a deal is confirmed and the payment is complete, we tow the car to our workshop where our experts dismantle it. The useful parts are removed safely and sold for further use in other vehicles. The rest of the car parts are crushed and sold to the metal recycling company for appliances making. We only give an opportunity to the professional wreckers in Tingalpa that helps us to remove all the useful parts safely always. So, missing any valuable part that is still in working condition by our technicians is out of the question.
Get a better idea before selling your wrecked car
There are some essential things that you should know before selling your wrecked vehicle. It will help you to avoid the issues that may arise later. One of the common problems that we have seen often in our clients is their emotions. Their personal feelings attached to the car which made them cancel the deal at the end moment. We like to inform you that if such an issue occurs, you are going to lose the current value of your car. So, determine correctly before giving our company, Queensland Wreckers a call.
Understanding our removal structure
Like most of the wreckers in Tingalpa, we do not charge any price for the car removal work through some particular condition may require an additional charge. But, the occurrence of such a thing is almost zero. We will pay you the amount of your wrecked car instantly on the spot. So, there is no need to wait for ten days for the arrival of money in your account or by post. This feature of our company is increasing our demand among the people of Brisbane, QLD.
Get value for nothing from us
It is evident that after some time you are going to throw the wrecked and completely damaged car from your garage away. But, if you call our company on time before it's too late, you can get value for your wrecked vehicle. If any part is still useful in your car, you can expect a good amount from us in exchange for it. It is better than throwing your precious item in a junkyard.
How to contact us?
You can easily contact us through our office phone number present on our website. We will fix an appointment date with you on the phone and will be at your place to decide the value of your car. We are leading Tingalpa wreckers you can mail us, and we will be in touch with you as soon as possible.