Toowoomba Wreckers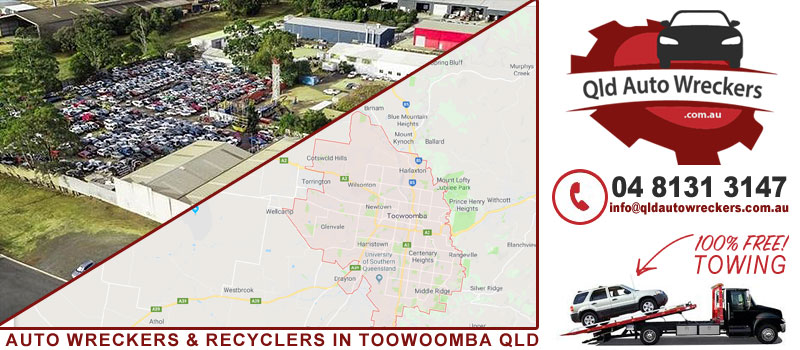 We are leading Toowoomba Wreckers
Are you tired of looking at your wrecked car taking unnecessary space in your garage? Have you got tired of looking for a solution to this problem? Then try our company before it's too late. We buy wrecked cars whether it is working or not at incredible price rates. We are the most reputed Car Wreckers in Toowoomba with years of experience in this particular business.
Reliable wreckers at your service
Deciding which parts of the car are still in working condition is not possible for any individual. Without the determination and proper analysis of the vehicle, it is not possible to decide the correct amount of the wrecked car. Our reliable local wreckers will be present during the price estimation of the car to help you choose the correct value with their expert knowledge. That is what makes our company Qld Auto Wreckers is the first choice of people in Brisbane, Queensland.
Experience counts when professionalism is required
We are in the business of car wrecking for a long time now. Most of our employees are with us since the beginning of our company's establishment. That has enabled our company to possess experienced personals for car wrecking works.  So, professionalism is highly maintained on every one of our team. You can expect to get the best value for your wrecked vehicle from us.
Procedures involved in our wrecking work
After proper inspection of your car by our expert car analyst, we are going to tow your car away from your garage and property to our place. We collect cars from all over the Brisbane, QLD areas. As soon as the vehicle reaches our workshop, our professional technicians start to dismantle it and remove all the useful parts from the car. We have the best Wreckers in Toowoomba which enabled us to remove every valuable part always without any accidents. The useful car parts are selling for reuse in cars. Rest of the auto parts are crushed and sold to a metal recycling company for making other valuable appliances.
Traits you should know before selling wrecked cars
You must determine the selling of your car. Many people change their mind as their emotions are involved with it. Such behaviour can decrease the price of your car. You should analyse your car first before calling any company. After proper inspection, give us a call at the number present on our official website. Our experts will have a final look at your car to give you the best value.
Our car removal charges
Removing the car from the client's property is done free of cost by our company, Qld Auto Wreckers most of the time. But, some special conditions call for additional towing charges. Occurring of such incident is minimal. It is another aspect of our company increasing our demand. That is why we recommend you not to hire the Wreckers in Toowoomba who charges a considerable lump sum. The quality of a good wrecker like us is paying the money on the spot.
Sooner it is, the better it will be
Leaving your wrecked car in the garage for longer duration is only going to make it worse. The longer you will wait, the more you are going to lose value. So, call a professional car wrecker as soon as possible to analyse and get the best price for your vehicle. So, stop wasting any more of your time. Give us a call today and get an unbelievable price for your wrecked car.
Our contact
You can give us a call at the number present on our website. Our experts will be on the other side of the line to help you with your queries. We will be delighted to help you with our services. You can schedule an appointment to have an inspection of your wrecked car at your property by our experts. Are you looking for reputed Toowoomba Wreckers, Call us now!