Cleveland Wreckers offer great deals for your old cars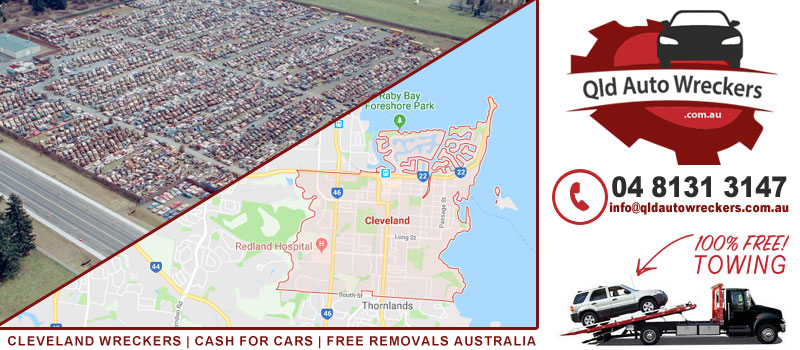 Do you want to rid of your old car? What if we told you 'Yes'? Further, what if the sale could earn you a profit too? Doesn't it sound too good to be real? However, Queensland Wreckers have great news for all you owners of old cars. You can now get rid of your car as soon as possible.
Moreover, it is also a chance to earn some money out of your old car. Cleveland, located in Queensland, Australia is one of the many places that offer such services. Cleveland Wreckers is a firm that provides services to purchase your old car and pay you a reasonable price in exchange.
What kind of cars can you sell?
Whenever someone decides to sell something old, most often they think that it is going to be a challenging experience. Usually, this is because of the limitations placed on the owner by the market. There are new cars with advanced features that many companies launch, on a daily basis. These new cars are far more superior and promise a better service life. In comparison to these cars, it can be tough to find buyers who are interested in buying your old car. However, Cleveland Wreckers offer to purchase all kinds of vehicles from their owners. They do not care what the model of the car is or when the car was manufactured. If you have an old car you want to sell, Cleveland Wreckers are ready to buy it!
The condition of your car does not matter
Cleveland Wreckers understand that you are selling your old car, so they cannot possibly be in the best evaluation. They offer to buy cars, irrespective of what state they might be in. Some people hesitate to put their vehicle on sale, thinking about whether anyone would even want to buy their old car. They become conscious about the condition of their car purchasing, customers buying the vehicle as a second-hand car, often demand repair work. This repair work may cost a lot of money, leaving the owner with very little or no profit after selling the car. Further, in some cases, the customers demand to lower the price of the car and ask for discounts for even the smallest defects. Such demands can be a severe hassle to the owner.
Cleveland Wreckers offer to buy cars with all kinds of problems. They are ready to buy vehicles with defects in the appearance, cars that have been in accidents, cars with minor or significant damage to the engine and other machinery, etc. Sometimes there are cases when the owners of old cars have lost the documents of the vehicle. That makes it very difficult for them to sell the car. Cleveland Wreckers also buy cars without paperwork. You can also sell them your junk cars that do not work. Moreover, you do not need to pay a single penny for any repair work that second-hand buyers demand.
Some things to keep in mind
Cleveland Wreckers are ready to buy all kinds of cars without any hidden terms and conditions. However, they have two basic rules that you need to follow if you want to sell your old car to them. First, you must clean the car and remove all your personal belongings from inside the vehicle. Second, if you have the paperwork for the car, you must keep all the documents ready to ensure that the deal can conclude quickly. These are the only two things that you have to maintain. There are no further demands by the Cleveland Wreckers.
Added Facilities
Cleveland Wreckers end their professionals at the location of your choice to make the deal. That is done to ensure the convenience of the customer. The professionals also conduct a free assessment of the car before making any offers to the owners. Once the assessment is done, they offer a reasonable price in exchange for the vehicle. They also allow the owner to quote a price or demand a price in exchange for the car. If the price is reasonable enough, they agree to pay the owners as per their demand.
Once both the parties agree to the price, the car wreckers pay the owners in cash. There is no delay of confusion about the payment. Lastly, Cleveland Wreckers also offer car pick-up services to drive the vehicle out of the owners' residence or garage. Thus, they offer many facilities to their clients.
Contact Cleveland Wreckers to sell your car
The contact details of the Cleveland Wreckers are available on their official website. You can give them a missed call on the number, and they will get in touch with you as soon as possible. They will guide you to get the best price by selling your old car.